Find Your Instrument! (FYI!), Commonwealth Youthchoirs' initiative to bring music education to Philadelphia schools without core music programs, is one of five finalists – and the only Arts and Culture program – in the Impact 100 Philadelphia competition for one of two $100,000 grants to be awarded by the organization on June 3, 2013.
Impact 100 started as a group of civic minded women who each contribute toward annual awards for initiatives based on community impact and past successes. The members will vote on the finalists at the group's annual meeting. The three finalists who are not awarded $100,000 will share the remaining $84,000 raised toward this year's awards.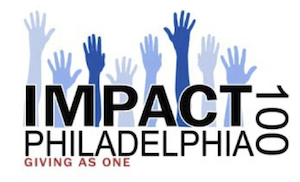 If awarded one of the $100,000 grants, FYI! will expand to two more after-school programs in additon to John Wister Elementary School in Germantown. FYI! is under the direction of Keystone State Boychoir's Associate Music Director Steven Fisher, and the expanded program will partner with the School District of Philadelphia and the music education department at Temple University.
View the WHYY/Newsworks report on FYI! and Impact 100 Philadelphia