Dear CY friend,
Commonwealth Youthchoirs is the largest choral youth program in the region, offering amazing musical, cultural and social experiences to over 600 young singers!
Commonwealth Youthchoirs has performed for not one but 2 Nobel Peace Prize Laureates!
Keystone State Boychoir (KSB) sang for Aung San Su Kyi in Norway in 2012.


Pennsylvania Girlchoir (PG) sang for Malala Yousafzai – the youngest person ever to win the Nobel Peace Prize – in October!

Commonwealth Youthchoirs is the only choral organization in the world to have sung on all 7 continents!
Pennsylvania Girlchoir Motets sang at the Ravenna Festival in Italy in 2014.

Keystone State Boychoir Grads toured India with Mahatma Gandhi's grandson, and the Keystone State Boychoir Trebles performed in Australia, New Zealand and Tasmania! (The photo shows KSB Grads where Gandhi was assassinated, singing for Arun and Tushar Gandhi.)

…and on the horizon are Oregon, Spain, Chile, Peru and Antarctica (again!).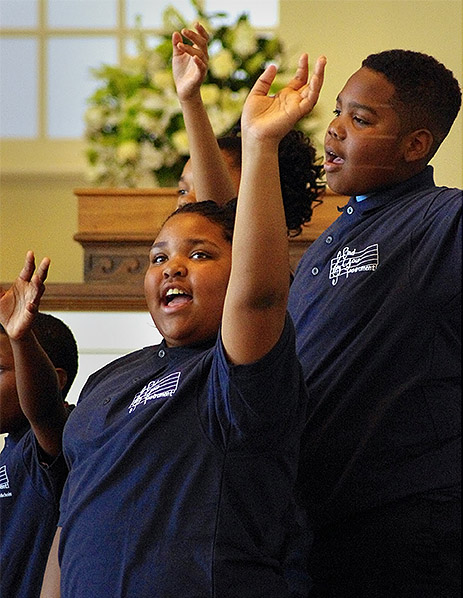 Find Your Instrument!, Commonwealth Youthchoir's outreach program, offers singing opportunity to hundreds of children who otherwise would have no opportunity to make music during their school day. And our newest program, Good Mornin' Music, offers children in Pre K thru 2nd grade the opportunity to discover the joy of making music, providing a foundation for singing that will continue to give them joy throughout their lives.
2 PEACE PRIZE WINNERS …
7 CONTINENTS … 600 YOUNG SINGERS
Would you please consider giving to our Fall Appeal? Last year 269 parents, grandparents, family, and friends gave nearly $150,000! More than 60% of our families contributed. While impressive, we are hoping to exceed that percentage this year! Gifts of all sizes make a difference! You can be that difference!!!
Together, we can continue to offer extraordinary choral experiences to our young people.
Please join with others this #Giving Tuesday to support what we do at CY – you can make a gift online here.
Thank you in advance for your generosity,

Steve Fisher
Managing Director